Be Aware of COVID-19 Related Phishing Emails
---
Students, faculty and staff at the University of Colorado and other institutions have been targeted recently by phishing emails related to fraudulent COVID-19 relief programs. The emails include a malicious link and claim those universities are awarding payments to employees and students for COVID-19 support.
It's possible that the criminals behind those phishing emails will continue to target students, faculty and staff at other institutions, including the University of Kansas. If you get a similar email, please report it by selecting the "Report Message" option in Outlook or forward the message to abuse@ku.edu.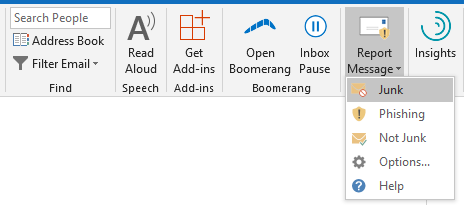 Visit the IT Security website to earn more about phishing and how to protect yourself from malicious emails.