Edwards Campus Technology Help
The Edwards Campus IT Support Staff provide a diverse range of technology support to KU Edwards Campus students, faculty and staff by phone, email or online chat. They fix common technology problems, answer questions and provide referrals to additional help when needed.
Knowledge Base
Search the Knowledge Base 24/7 for articles and step-by-step instructions for fixing hundreds of common issues.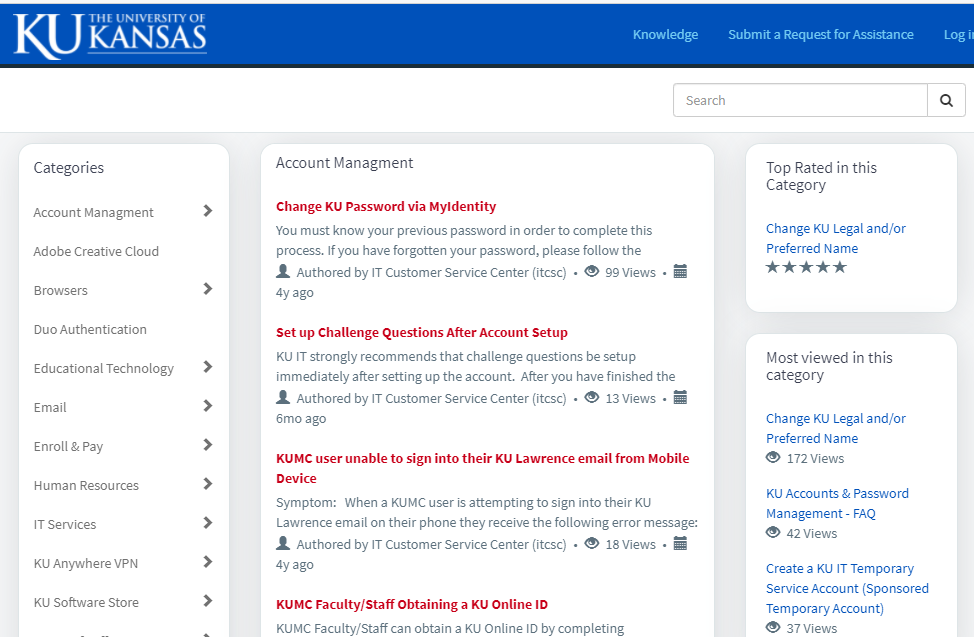 Edwards Campus Support Hours
Password reset help is available 24/7 in our online Knowledge Base or by calling 785-864-8080 (except holidays).
Edwards Campus Support Hours
Support Method
Contact
Hours
Support by Phone
913-897-8459
Mon-Thurs. 9 a.m. - 10:30 p.m.
Fri. & Sat. 9 a.m. - 5 p.m.
Sun. Closed
Support by Email
kuec_support@ku.edu
Mon-Thurs. 9 a.m. - 10:30 p.m.
Fri. & Sat. 9 a.m. - 5 p.m.
Sun. Closed
Web Form
Online Request Form
Mon-Thurs. 9 a.m. - 10:30 p.m.
Fri. & Sat. 9 a.m. - 5 p.m.
Sun. Closed
Self-service Support
KU IT Knowledge Base
Available 24/7